Celebrating World Whiskey Day in Utah may sound like a tough goal, but we're here to enlighten you. However, surprisingly it might become harder to celebrate World Whiskey Day in the coming years everywhere. Did you know the global supply of single malt scotch whiskey is running out? In a recent article published earlier this year on Huffington Post, prices of single malt scotch are skyrocketing as the demand for this long-aging spirit are outpacing supply. Perhaps it's due to the rise in appropriation of turn-of-the-century, old school sensibilities to our modern life like beards, elaborate mustaches and good strong liquor, in addition to the increase in want of western culture items from foreign markets that can explain this exponential demand. This lack of supply could last upwards of 10-15 years while whiskey makers shuffle to keep up with demand. But rather than worry about tomorrow, let's focus on how to celebrate today.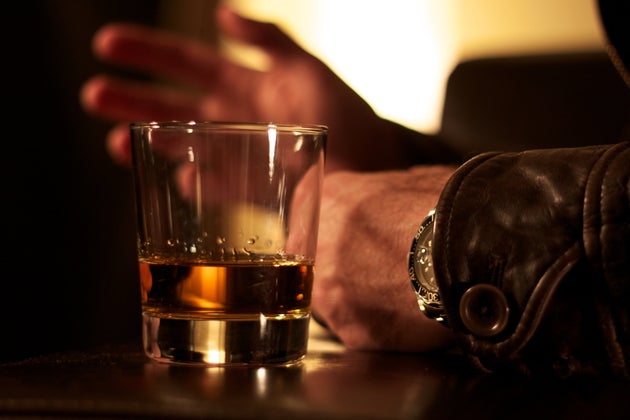 Where To Celebrate Whiskey Day in Utah
While you could go to any old bar around the Wasatch to celebrate Whiskey Day, wouldn't it be better to hone your celebration to the perfect location? Beside the typical and predictable nightcap you could enjoy on Whiskey Day, why not start the day off first with a tour of a local distillery!? Utah is starting to make headlines nationwide with our first round of new distilleries to be legally allowed to operate since prohibition! People Magazine recently ran a story of High West Distillery – the first of said distilleries in Utah! What better place to start…
Utah Whiskey Distilleries
High West Distillery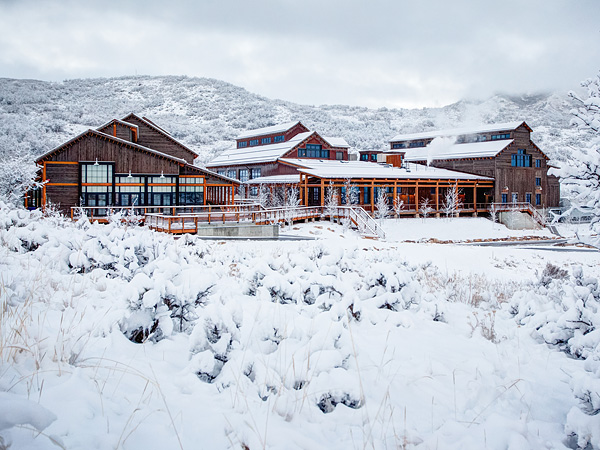 Not only can you visit their state of the art and newly redesigned distillery and tasting room up in Wanship, UT just northeast of Park City, you could also visit their saloon located in Old Town Park City. We can't imagine a more fun way to relive the golden days of whiskey and cowboys than a historic homage to the wild west. Learn more about High West's exciting growth on their website.
High West whiskey is also one of our favorite whiskeys to serve at our bar services! As a business that promotes locally-source produce and products, we're lucky and overjoyed to have such a high-quality, local spirit made with attention to detail and care to include in our services.
Sugar House Distillery
Based out of Salt Lake City's Sugar House neighborhood, Sugar House distillery offers 2 varieties of whiskey as part of their spirit line up. They offer intimate and thorough distillery tours for a very reasonable price (only $4!) which includes tastings! However, because of the small group size of such tours, it's highly recommended to schedule a reservation. Luckily, you can easily register on their website.
Outlaw Distillery
Want to take a tour and learn more about a whiskey with more attitude? Outlaw Distillery is centrally located in the Salt Lake Valley in Midvale, Utah. Outlaw is a family-run business start by a husband and wife team looking for a new adventure. Outlaw Distillery is open Tuesdays through Saturdays from 10 am to 7 pm.
Utah Pubs and Bars to Visit to Celebrate World Whiskey Day
While almost all bars in Utah offer whiskey, bourbon and or scotch, for this occasion it only seems natural to fine tune your surroundings. As mentioned, High West has a saloon up in Park City which would be a great place to spend you Saturday evening. If, however, you want to stay closer to Salt Lake, here's where we will be hanging out:
Located right off Main Street in downtown Salt lake, this is our Director of Marketing's favorite late night hangout spot! Think a large, wooden bar that stretches almost the full length of the space with rich cabinets packed with beautiful bottles. The bookshelves and cabinets behind the bar are so vast, they require a bookcase ladder to reach it all! The atmosphere is intimate and warm. However, be sure to get there early as it gets crowded and loud quickly. Be sure to snag a seat at the beautiful bar or at one of the comfy leather lounges.
Of course, because of their name, they specialize in whiskeys and offer one of the largest selections we've seen in Utah! You are sure to find a drink for your palette. Don't overlook their food either!
Another cool hangout in downtown Salt Lake that specializes in bourbon whiskeys while also providing a wide array of cocktails and spirits. Bourbon House is an official pub partner of Real Salt Lake so if you're looking for more than just beer and pizza while watching our local soccer team, this is the place to be!
Whiskey Recipe : Spicy Whiskey BBQ Sliders
Not really feeling the hassle of going out to celebrate World Whiskey Day? Instead, celebrate it at home surrounded by friends and family. Here is an easy and great recipe to not only celebrate World Whiskey Day but to start ushering in summer! These Spicy Whiskey BBQ Sliders were found on Tide & Thyme and borrowed from The Pioneer Woman.
Ingredients: 
2 pounds ground beef (ground turkey would work be great too)
salt and pepper
4 Tbsp butter
1 large onion, diced
1/2 cup good whiskey
1 cup BBQ sauce
1/4 cup jarred sliced jalapenos
12 whole slider buns or dinner rolls, split and toasted
Instructions: 
Form the meat into 12 miniature patties and salt and pepper them on both sides. Melt the butter in a skillet over medium-high heat and cook the patties until just about done in the middle, approximately 3-4 minutes per side. Remove the patties from the skillet and set aside. Drain off all but 2 tablespoons of grease, then return the skillet to the stove.
Throw the diced onions in the skillet and stir to cook, about 3 minutes. Pour in whiskey (be careful if you're cooking over an open flame; turn it off momentarily to be extra careful) and stir. Allow the whiskey to reduce by half, about 2 to 3 minutes, then stir in jalapenos and the barbecue sauce.
Reduce the heat to low and place the patties in the barbecue sauce, turning to coat. Allow the patties to simmer in the sauce until everything is hot and bubbly.
Place the patties on individual buns and be sure to spoon extra sauce and jalapeños over the top of each one before topping with the other half of the bun.
We hope you enjoy your weekend and World Whiskey Day. As always, celebrate responsibly friends!